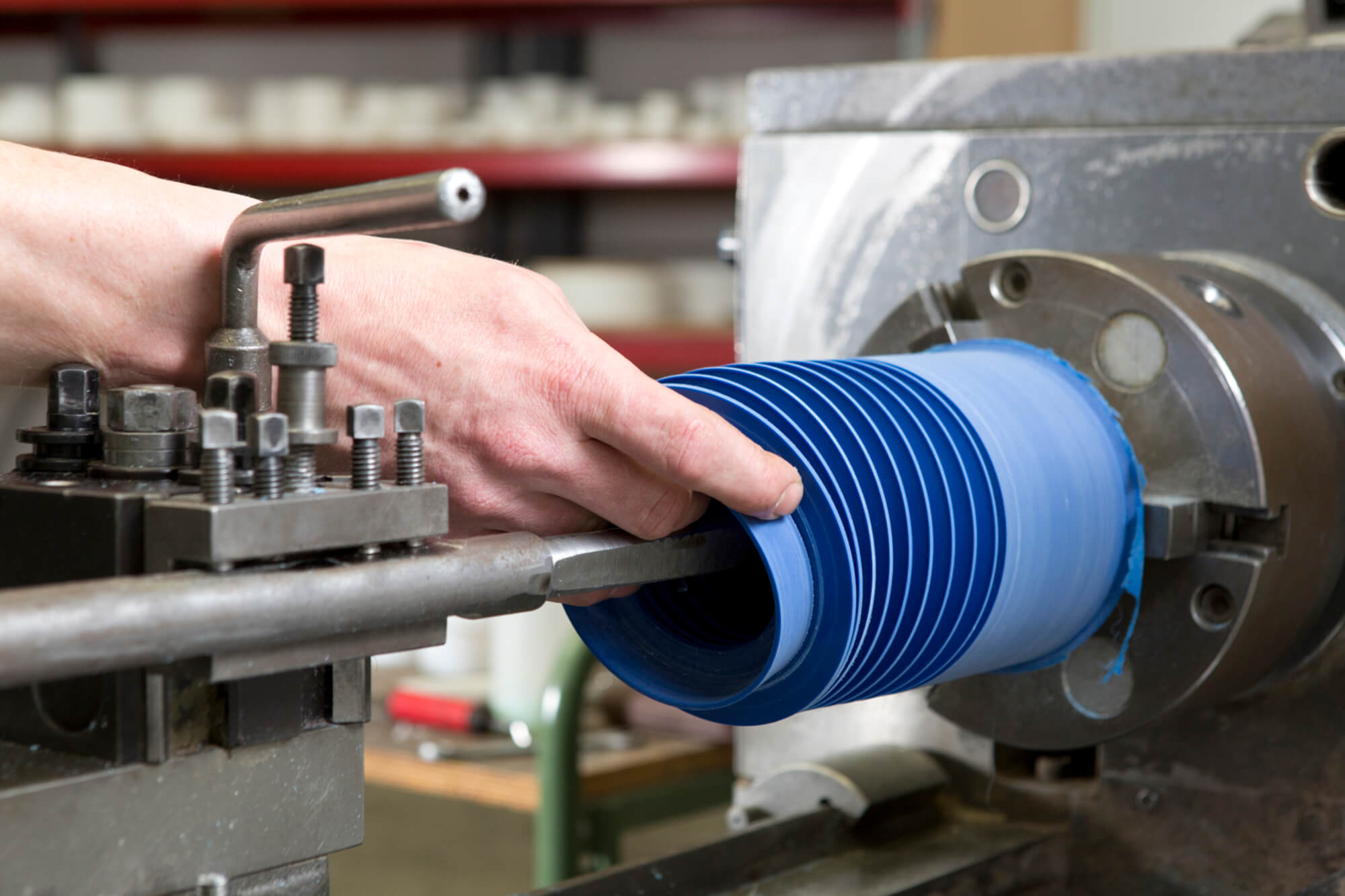 Turning
At Polarttech, you are at the right address for all turning operations for small as well as large series of products.
Polarttech has different conventional lathes suitable for machining all kinds of plastics and polyurethane. And, where required, we can also turn rubber. We produce custom-made products such as seals, o-rings and bellows of polyurethane and plastics. Our machines enable us to manufacture products with complex shapes to a guaranteed high degree of accuracy. Depending on the material, we can work to tolerances up to approximately 0.05 mm.
Specialist in polyurethane turning
Polyurethane is a material that is hard to machine. Over the years, we have grown into a specialist in processing polyurethane elastomers. In particular, our polyurethane bellows are unsurpassed in the Netherlands. Polarttech manufactures finished products according to your specifications. This can be based on a drawing or model and both small and large series of products are possible.
Plastics turning
We always have an ample stock of plastics like POM, PTFE, TFM and polyurethane. If required, we can also machine other plastics in our own turnery.
Big turn diameter
Our maximum turn diameter is 2,050 mm. This makes Polarttech unique. We are the only supplier in the Netherlands that can offer you this.