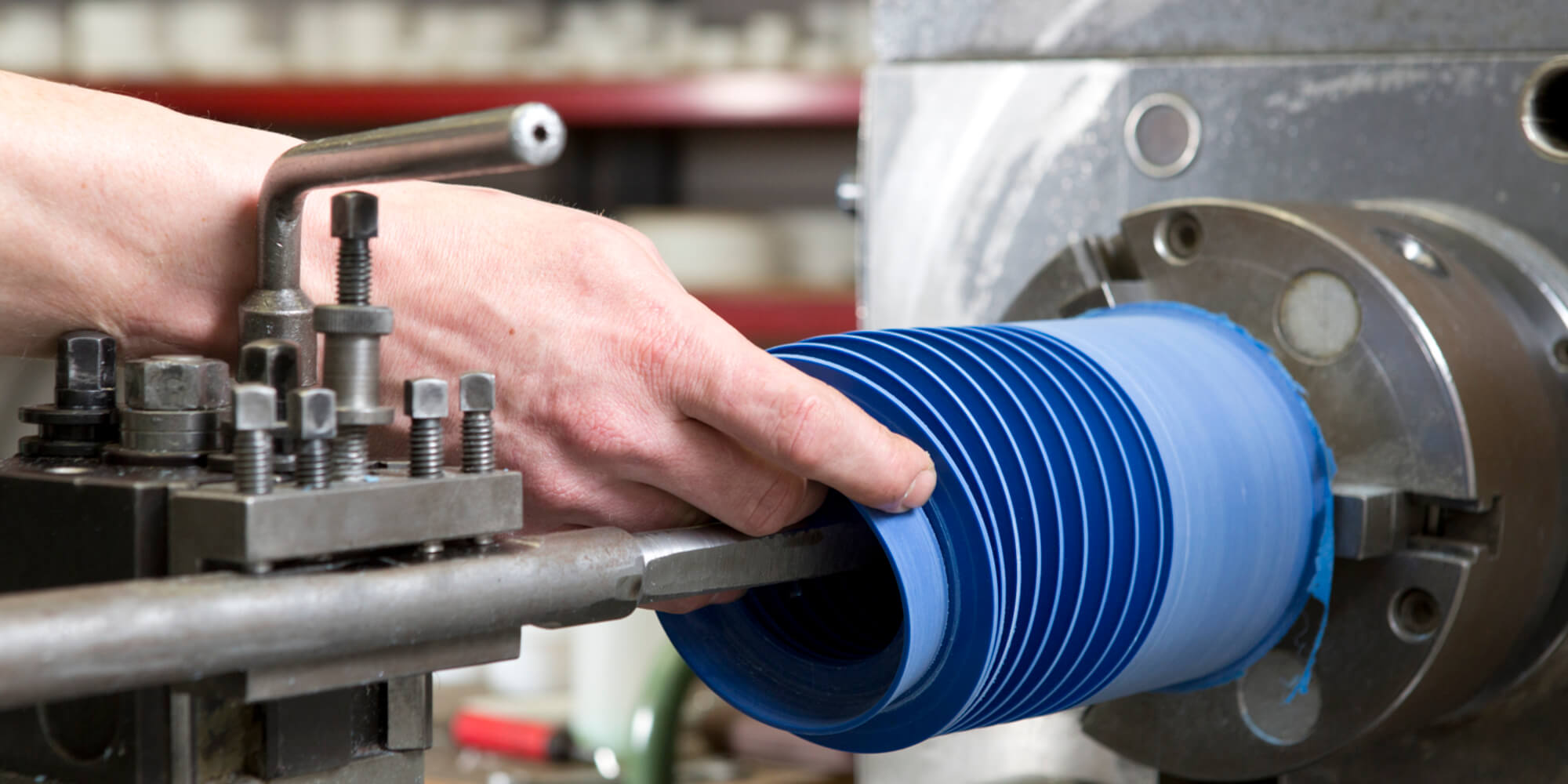 Polyurethane bellows
Polarttech is a specialist in machining polyurethane. Our polyurethane bellows are unsurpassed in the Netherlands. With more than 25 years of in-house expertise, you have come to the right address for producing polyurethane bellows.
Bellows are used to protect moving machine parts from external influences. Our polyurethane bellows protect, amongst others, reciprocating shafts against dust and dirt, absorb vibrations and correct axial shifts.
Polyurethane bellows and flange connections according to your specifications
Polarttech can produce polyurethane bellows including the required flange connection according to your specifications. This can be based on a drawing or model and both small and large series of products are possible.


Properties of polyurethane bellows
Polyurethane has the strength of plastic and the elasticity of rubber. Due to the elasticity of the material, polyurethane bellows are much more flexible than PTFE bellows. PU bellows have a higher tear resistance. This enables us to produce polyurethane bellows with a longer extended length.
Applications of polyurethane bellows
Polyurethane bellows are used in many applications in the machinery and equipment industry:
To compensate vibrations, motion and displacements between two connecting components;
To protect piston rods, linkages and other machine parts involving axial and in some cases radial motion;
In combination with check valves, bellows can be used to circulate or pump gases and liquids using volume changes.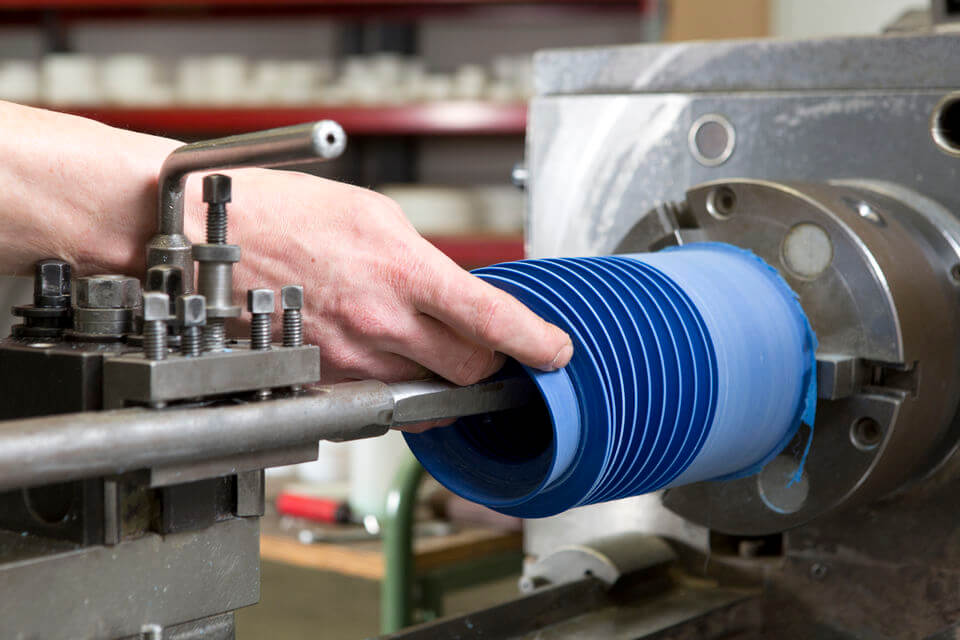 Two types of polyurethane bellows
Polarttech offers two types of polyurethane bellows:
| | |
| --- | --- |
| V-bellow | The V-bellow has a longer extended length than the M-bellow, but is less resistant to pressure. The V-bellow has a long durability when used in low-pressure piping systems, that move continuously through expansion. This type bellow has the greatest flexibility and the shortest fitting dimension in relation to the extended length. |
| M-bellow | The M-bellow can resist a higher pressure than the V-bellow. The M-bellow is suitable for higher pressures and vacuum applications in, for example, piping systems. This type of bellow has a thicker wall thickness. That makes the bellow more rigid than the V-bellow. In addition, the mounting length is longer and the M-bellow is less flexible than the V-bellow. M-bellows are often used to absorb light vibrations or movements. |