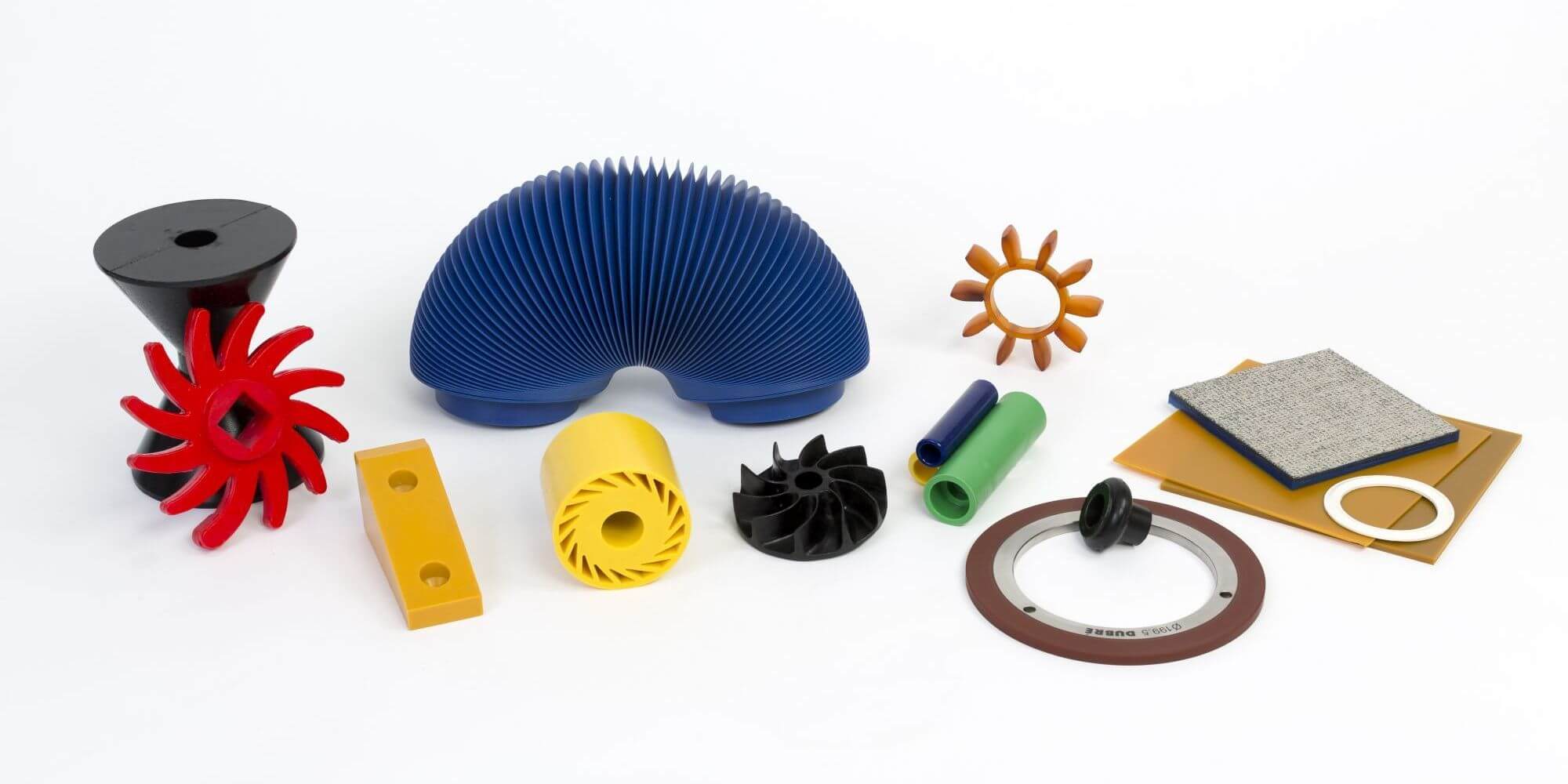 Polyurethane
Polarttech opens up a world of possibilities in polyurethane (PU). It is a very versatile material that, from a technical point of view, offers more possibilities than rubber or other plastics. Polarttech supplies an extensive range of solid polyurethane products in all possible forms. We mix the chemicals for our polyurethane systems ourselves.
Variety in polyurethane properties
The best-known polyurethane properties are:
excellent wear resistant;
shows a good tear propagation resistance;
low compression set;
even the hard grades show high rebound resilience and
is resistant to mineral oils, greases, gasoline and different solvents.
Polarttech mixes the chemicals for its polyurethane systems itself, enabling great variety in materials – and properties. The materials are based on the product application. The polyurethane can be hard, soft, flexible, tough and light as well as of different colours. Anything is possible.
We can add various additives to polyurethane, such as:
flame retardants;
UV protectors;
MoS2, steel- and aluminum powders;
PTFE;
glass;
graphite and
chalk.
Custom-made polyurethane products
We cast solid polyurethane products according to your specifications. We can also do post-processing on polyurethane products, in our own turning shop. This can be based on a drawing or model and both small and large series of products are possible.