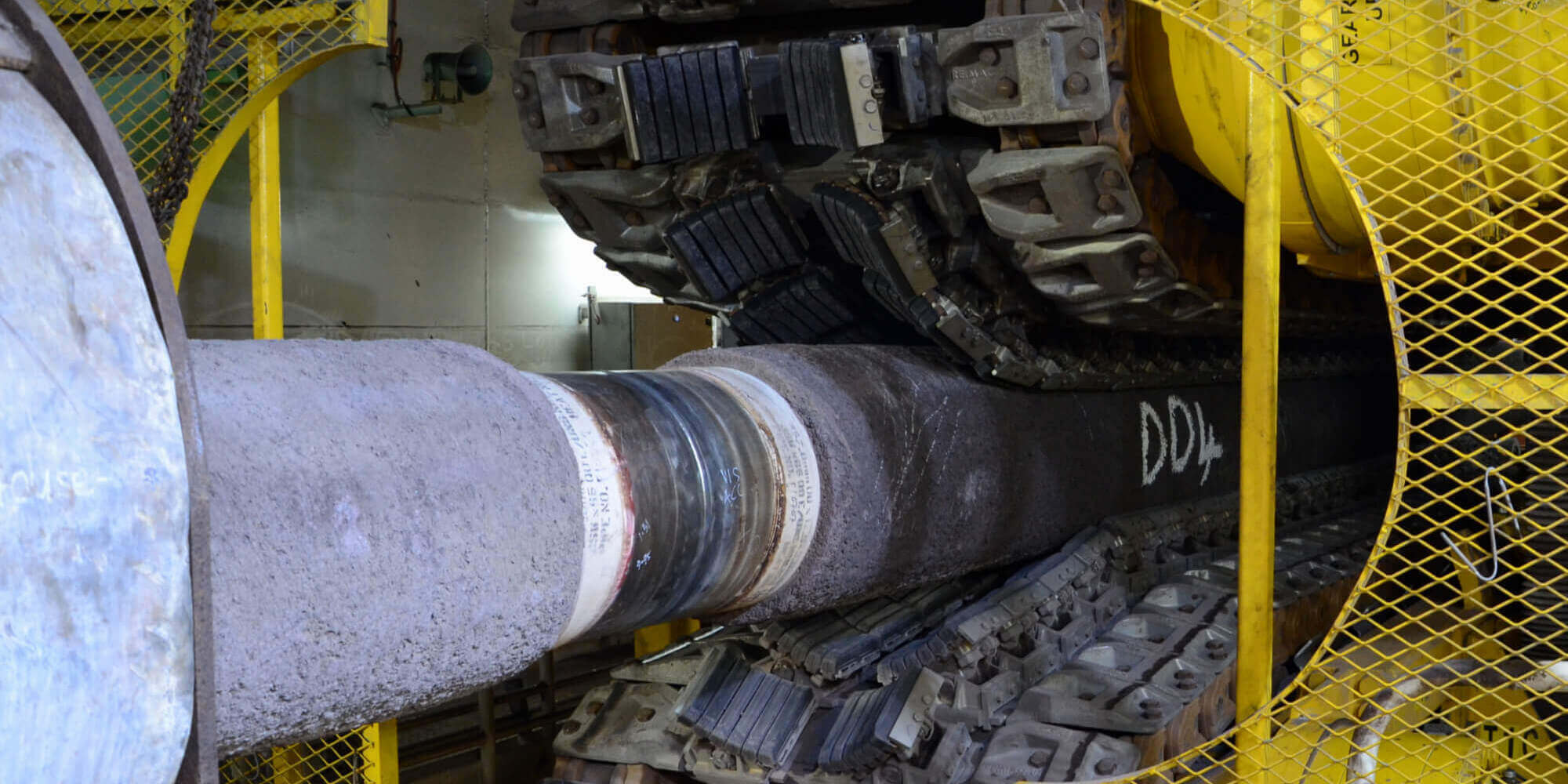 Tensioner track pads
We are proud to have an extensive track record for tensioner track pads within the offshore industry. Our polyurethane tensioner pads are already being used for many years in offshore cable and pipe laying projects all over the world. Both in cold and warm regions.
Polarttech is able to customize the tensioner pads to have the optimal tension for your specific operation. The use of polyurethane as material makes it very easy to change specifications such as the hardness or colour. It is even possible for us to add a wear indicator within the tensioner track pads.
Possibilities for tensioner track pads
Our tensioner track pads can be produced in any desired rubber (Shore A) or plastic (Shore D) hardness. 80 Shore A and 90 Shore A are very common to use within this industry, but other Shores (A/D) are possible as well.

Unlike with rubber, it is very easy to choose a specific colour with polyurethane as material. This is the reason that there is no standard colour and it can always be chosen in consultation with our customer.

Sustainable solution
Choosing for polyurethane track pads instead of rubber track pads isn't just the right choice for use in an offshore environment. It's also the best you can do for our planet! Polyurethane is a more sustainable material than rubber.